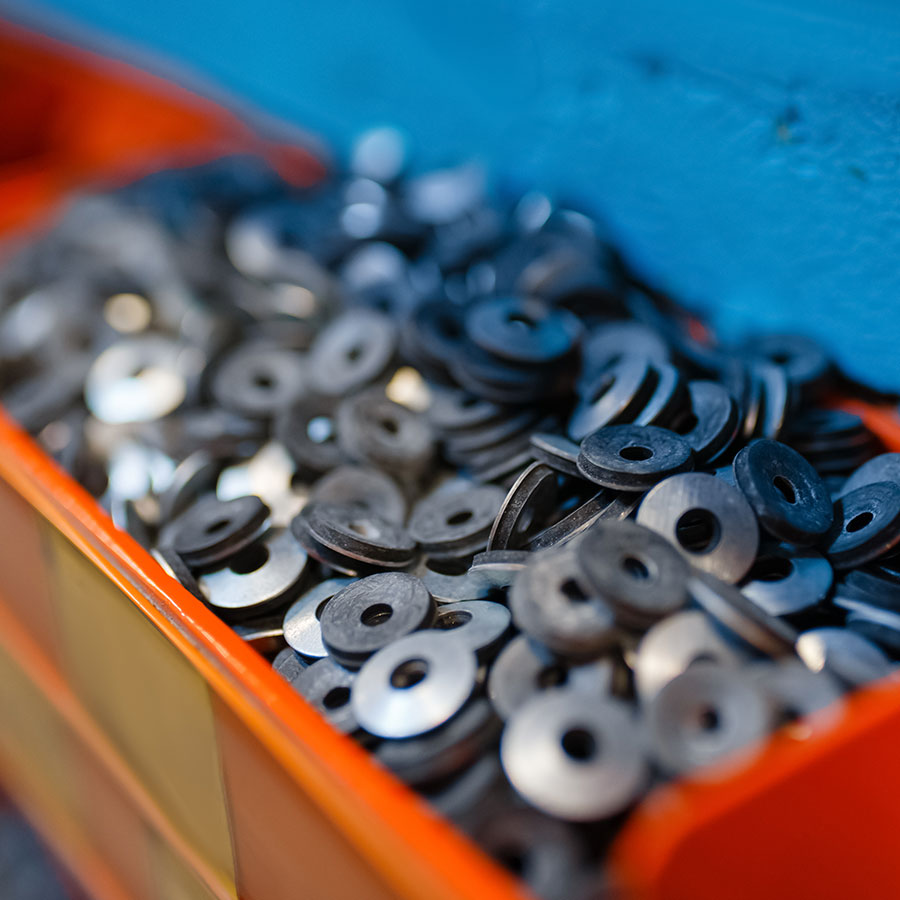 RGA Fasteners stocks and distributes an extensive range of washers in both metric and imperial.
TYPES:
Flat washers
Cup washers
High Tensile washers
Structural washers
Commercial building washers
Mudguard washers
Square washers
Tapered washers
Spring washers
Internal Tooth washers
External Tooth washers
Fibre washers
Crinkle washers
Curved washers
MATERIALS:
Steel
Brass
Stainless Steel (see separate stainless section)
Nylon (see separate nylon section)
Aluminium
Red Fibre
Beryllium Copper
FINISHES:
Plain
Zinc Plated
Galvanised
All other electroplate finishes on request.
RGA also manufactures and sources a wide range of special washers to customer's requirements.  If something you require is not listed in our product range, please ask our sales staff who will be happy to quote on your requirements. Contact us at: info@rgafasteners-psm.com. 
Click on to view an industry product list, and please contact our sales staff for any further details. Alternatively, you can fill out our online Quotation Form.
Quotation Form
Fill out our Online Quotation Form
Account Application
Fill out & email or fax back