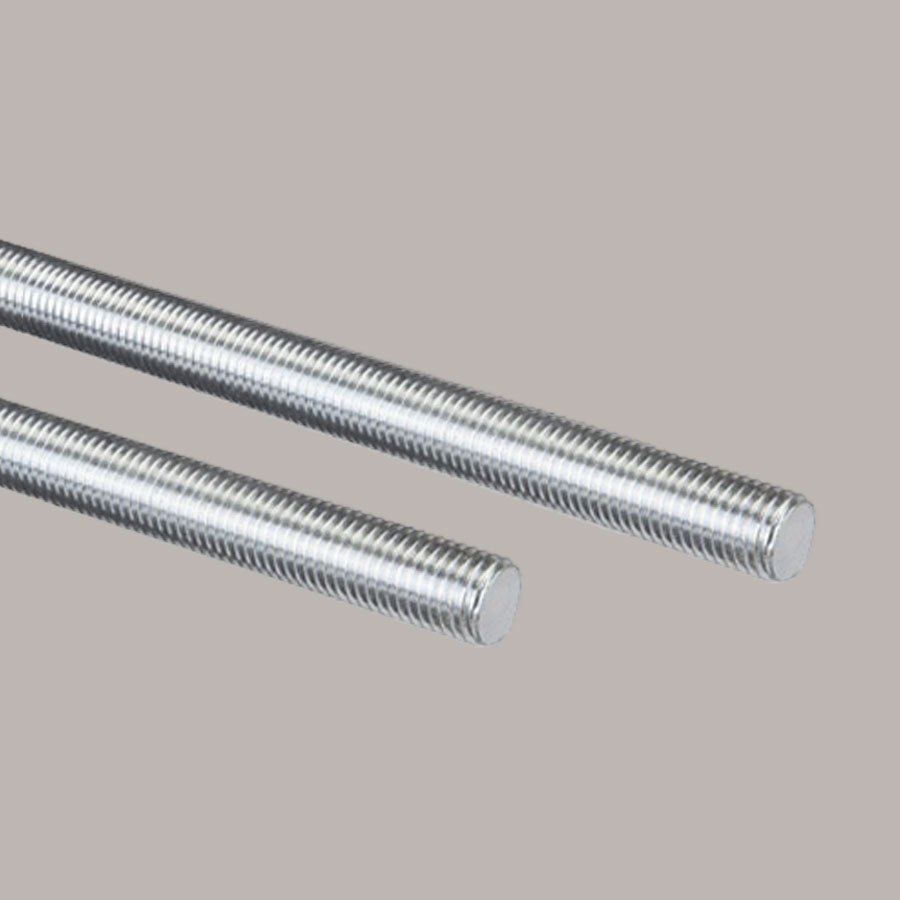 RGA Fasteners stocks and distributes an extensive range of threaded rod.
Materials
Steel in both Mild Steel and High Tensile
Brass
Stainless Steel (please refer to our Stainless Steel product guide for stainless threaded rod listing).
Thread Types
Metric, Imperial, Unified, ACME Thread & BA.

Sizes
1 metre lengths, 3 metre lengths, 12 foot lengths.

Finishes
Plain Finish
Zinc Plated Finish
Galvanized Finish
ALLTHREAD ACCESSORIES
RGA Fasteners stocks and distributes a wide range of Allthread accessories, HEX Coupler Nuts, Chemical Anchor Kits, Wind Bracing 'D' Brackets and Metric Swift Grips. We also stock a range of square washers to suit all sizes.
RGA Fasteners also manufacture and source a wide range of special variation of Threaded Rod. All lengths, all thread variations can be manufactured to customer requirements. If something you require is not listed in our attached product range, please ask our sales staff who will be happy to quote on your requirements, or contact us at: info@rgafasteners-psm.com.
Click on to view an industry product list, and please contact our sales staff for any further details. Alternatively, you can fill out our online Quotation Form.
For high tensile allthread, please refer to our High Tensile products section.
Quotation Form
Fill out our Online Quotation Form
Account Application
Fill out & email or fax back