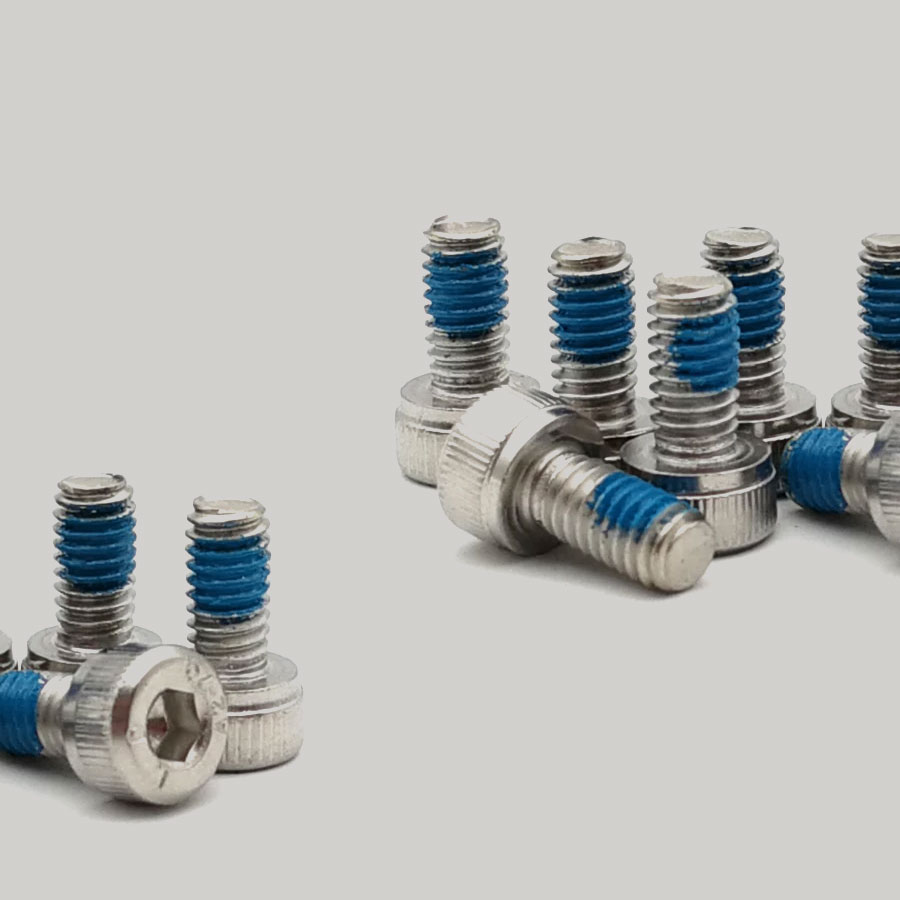 THREAD LOCKING & SEALING
P.S.M Thread Locking and Sealing is the European leader for preapplied locking and sealing solutions. We are constantly working with our material suppliers to develop new processes and offer innovative solutions to meet the ever changing demands from our customer base.
Our pre-applied adhesive products contain thousands of micro-capsules of adhesive material which is coated onto the screw threads, forming a bright coloured, dry to touch and ready to use coating. 
ADVANTAGES
Eliminates secondary locking features such as nuts, washers, etc.
Replaces hand applied tapes or gaskets
Controlled Patch position
Replaces Liquid Adhesives 
COMPONENT PROCESSING TO ONE-STOP SOLUTIONS
Our strengths lie in our ability to satisfy our customers' diverse demands – for everything from component processing to one-stop solutions – by helping them to source or manufacture quality components, quickly processing them and providing logistic solutions.
From miniature items for mobile communication to M30 Bolts for Bridge Construction, we have the ability to process a vast range of components
We can also work with a wide range of materials including stainless steel and non-ferrous materials
We are approved by a majority of OEMs and have been recognised with a number of industry approvals and standards
Complete fastener finishing service including a comprehensive range of corrosion resistant surface treatments
QUALITY APPROVALS
B.S.I. IS0 9002 – ISO 14001
Our products are approved to a wide range of industry standards including:
DIN 267, Ford, Rover, Jaguar, GME
OUR MISSION
To provide our customers with the right pre-applied locking & sealing solutions for their fastening demands. For more information please contact us at info@rgafasteners-psm.com, alternatively you can fill out our Online Quotation Form.
Quotation Form
Fill out our Online Quotation Form
Account Application
Fill out & email or fax back