Spring, Steel & Plastic Fasteners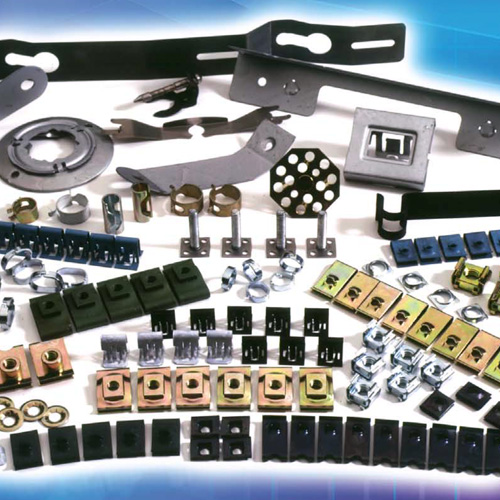 From an anti-rattle washer to a mobile phone belt clip, firewall fasteners to cable trunking fixings every application demands a different mix of spring steels attributes.  Some need more strength than mild steel and provide.  Others call for enhanced spring quality, while often it's a combination of both that's needed.
Whatever project, PSM will custom make spring steel pressings or its lightweight moulded plastic products yo suit.  Giving designers of complex parts all the flexibility they want.
The secret lies in PSM's complete in-house resources, covering every aspect of a project from first design to final installation method.  The whole process is tightly controlled through application engineering, product development (including rapid prototyping) and manufacture that uses all the latest techniques and machinery, such as the most advanced specification linear tooling and vision inspection equipment.  The result? Total quality assurance for customers, whether we're designing a single component or a completely automated fastening system.
Quotation Form
Fill out our Online Quotation Form
Account Application
Fill out & email or fax back